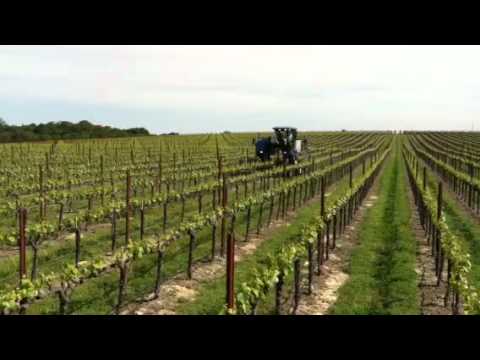 Vineyard Ops, Inc.  offers crop protection services following an Integrated Pest Management approach. With adherence to sustainable farming practices, our customized services include:
• Site Evaluations – Weekly inspections during the growing season provide growers with timely assessments of vineyard pests.
• Written Pest Control Recommendations – Written recommendations are provided by an experienced, fully licensed Pest Control Advisor.
• Custom Vineyard Spraying – Using muti-row vineyard sprayers mounted on New Holland Braud tractors, proper coverage is achieved using forced-air and telescopic spray booms. Vineyard spraying up to four rows per pass, we guarantee our growers quality work at an affordable price.
More information
UC Statewide Integrated Pest Management Program
UC IPM Program information on how to manage pests, interactive management tools, and its research programs related to IPM.
www.ipm.ucdavis.edu/ – Cached – Similar
Youtube videos
http://www.youtube.com/watch?v=k_vTqudvOno&feature=related
http://www.youtube.com/watch?v=n1XYy-_Mies&feature=related